---
Winter Storm Through Sunday
The Borough of Lavallette has restored power. The Police Department has returned to their temporary trailers and have full communications back in service at this time


Click on the map below for the alert details.
NOAA Active Weather Alerts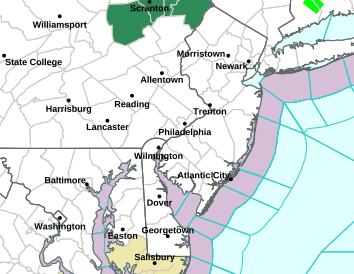 Blizzard Warning in effect from January 23, 12:00 AM EST until January 24, 10:00 AM EST

Coastal Flood Warning in effect from January 23, 04:00 AM EST until January 24, 12:00 PM EST


Wind gusts from 20 to 35 mph are expected inland, with gusts 50 to 60 mph near the coast. A storm watch has been issued for strong winds over 50 mph over the ocean and Delaware Bay.

A coastal flood warning has been issued for Ocean County and points south on the ocean front. Moderate to major coastal flooding will be focused on the Saturday morning high tide…but flooding could occur again with the Saturday evening high tide. Back Bay flooding is also expected.

An intense winter storm is expected at this time for the entire region. However, some uncertainty is still present with the track of the system.

Keep Track of the current forecast through weather.gov
www.weather.gov/phi/



Reminder to everyone to remove their vehicles to make plowing possible, when the streets become snow covered.
Beach Buggy Permits


Available at Lavallette Borough Hall Temporary Trailer Monday - Friday 9am-4pm for rules, regulations, and application Click here.

Beach Access Closed May 1st - September 15
September 16th-30th Open Weekdays
After October 1st 7 Days a week.


Halloween Safety Tips


Safety Tips for Kids, Parents and Homeowners to help keep Halloween Safe and Happy for all.
More Info

Halloween Curfew Will be in effect October 29,30,31 9:00pm to 6:00am for minors under the age of 18 years old, except when accompanied by an adult over the age of 25 years.

Stop for pedestrians in the crosswalks!

It's The Law!

The driver of a vehicle must stop and stay stopped for a pedestrian crossing the roadway within a marked crosswalk or within any unmarked crosswalk at an intersection, except at crosswalks when the movement of traffic is being regulated by police officers or traffic control signals.
More Information

Ride your bicycle with the flow of Traffic, Not against it! Obey all of the same traffic laws as a motor vehicle!

When ridden on any roadway a bicycle rider has all of the rights and responsibilities of any vehicle. Unless bicycles are specifically excepted, all traffic laws and rules apply to bicycles. Bicyclists who violate traffic laws are subject to a citation.
More Bicycle Safety Information

No Solicitation

The Lavallette Police Department would like to notify any resident who signed up to be on the "No Solicitation" List, to please contact the police department to place your name on the list. Unfortunately the list was not kept in digital form at the time of Super Storm Sandy and was lost in the storm. We apologize for this inconvenience, and encourage all homeowners who wish to be on the "No Solicitation" list to contact the Police Department to be placed on the list.

Prescription Drug Drop Off Sites

"Project Medicine Drop" is to encourage the public to discard outdated or unused prescription medications. The drop boxes accept solid pharmaceuticals such as pills, capsules, patches, inhalers, and pet medications. They cannot accept syringes or liquids.

Ocean County Locations:
Seaside Heights Police Department
Toms River Police Department
More Info and Locations

Flushing unused medicines or throwing them down a sink contaminates waterways.

Hurricane Season has arrived
Visit the Emergency Management Page for Hurricane preparedness information.

Ocean County Costal Evacuation Map
In the event of an evacuation follow arrows on signs posted around town.

Lavallette Emergency Notification System



We are proud to offer this new service to the public. An Emergency Notification System gives those in charge of Public Safety a chance to reach out to the public in case of an emergency event.

Click Here to get more information and sign up.

Click it or Ticket

Sponsored by the State of New Jersey.
We urge all motorists to abide by the Law and Wear your Seatbelts. Make sure that all of you passengers are wearing seatbelts.

Operation Reassurance

The purpose of Operation Reassurance is to assist senior citizens, or people living under special circumstances that live alone.
More Information

Move Over Law

NJ Statute 39:4-92.2 Drivers approaching stationary emergency vehicles, tow trucks and other highway safety vehicles displaying red, blue and/or amber flashing lights safe to move over, then slow down below the posted speed limit.

Route 35 Reconstruction Project

We have setup a page at lavallette.org for updates and alerts, as we receive them they will be posted to the Rt35 Reconstruction Project Page.

NJDOT Route 35 Reconstruction Project
Hot Line: 732-230-7356
Email: Restore.NJ35@dot.state.nj.us
Web: www.RestoreNJ35.com

Visit the Route 35 Reconstruction Project Page

When calling 911, Remember to stay calm, the 9.1.1. operator is there to help. Follow the instructions the 911 operator gives you.

Wireless phones don't always automatically provide 9-1-1 call-takers with all the information they need. That's why, it's important to remember when calling 9-1-1 using a wireless phone, to give your location, nature of emergency, who is involved, and a phone number. We also suggest that you be aware of your surroundings. Look for landmarks. And, when driving, pull over to a safe place, and then provide as much information to the 9-1-1 dispatcher as possible.

What is 2-1-1?

www.nj211.org
Call 211 for Homeland Security Updates

A place to turn when you need to find state or local health and human service resources to address urgent needs or everyday concerns – Free; Confidential; Multi-lingual; TTY accessible;
Available 24/7.

A Web site that provides easy access to our resource database and topical Web pages that provide essential facts, contact numbers and Web addresses so individuals have the tools they need to find answers More Information


Texting, talking, using a map - basically anything other than driving - is dangerous because it takes your attention away from the road. 25 percent of all accidents involve drivers who use a cell phone - accidents can result in serious, lifelong injuries and death. It is time to put the phone down and Just Drive.

The fines for talking or texting on a handheld device have increased.

FIRST OFFENSE:
$200 minimum

SECOND OFFENSE:
$400 minimum

THIRD OFFENSE:
$600 minimum plus possible 90-day suspension of driver's license and three (3) motor vehicle penalty points.

Move Over Law


39:4-92.2 Procedure for motorist approaching stationary authorized emergency vehicle, tow truck, highway maintenance or emergency service vehicle.

This is the new law that requires drivers to veer away (to an outer lane) from police cars and other emergency vehicles stopped on the side of a road. If moving to an outer lane is not possible, motorists are required to slow down below the speed limit and be prepared to stop.


The purpose of this program is to empower the local, private, and corporate waterfront community with the knowledge and ability to assist law enforcement. Civilians can assist by identifying observed criminal or terrorist behaviors, and alerting law enforcement. This information is then entered into the Statewide Intelligence Management System (SIMS). The SIMS database is used to collect and share information on suspected involvement in all types of criminal activity. SIMS allows agencies to store intelligence for their own use or for the use of the broader law enforcement community.

New Jersey State Police Marine Services

No Wake Zones

"No wake" is defined as "The slowest possible speed required in order to maintain steerage and headway."

In New Jersey, it is unlawful to operate any vessel or personal watercraft (PWC) at greater than "no wake" speed when within 200 feet or less of docks, marinas, piers, or wharfs.

Vessel operators are responsible for any property damage caused by their vessels wake.

Remember to obey No Wake Zones in and out of the Borough lagoons and surrounding bay front areas. NJ State Police Marine Services
National Center for Missing and Exploited Children.